SEO is probably one of the most misunderstood parts of blogging.
I've been silently observing a lot of the chatter in blogger groups on Facebook for some time now and the general lack of understanding, as well as the use of strategies that are extremely outdated, is shocking.
And it isn't just new bloggers struggling to get to grips with how SEO works. There are bloggers out there with established and profitable websites who only have a very basic understanding of what they should and shouldn't be doing to help their content rank in Google search results.
There are many digital entrepreneurs out there who could triple their traffic, and revenue, if they invested in understanding SEO properly.
To many, SEO might seem intimidating. Or perhaps unimportant.
But let me tell you – it's neither.
Learning SEO is the best investment you can make with your time if you want to succeed online. And, amigos, I'm here to make it as accessible as possible.
This is my mantra for the online world and it's one that everybody should learn…
When I first started blogging as The Broke Backpacker, I assumed that writing great content would be enough to build me an audience and make some money online.
How wrong I was.
Truth be told, if you want to dive into any online venture, you need to devote some serious time to researching, understanding and implementing SEO.
No matter what online business you are launching, whether you are building an e-commerce site, an Amazon niche site or even a personal blog; it doesn't matter.
SEO = traffic. If you don't have traffic, you don't have anything.
I know how intimidating SEO can seem, which is exactly why I created this truly ultimate guide to help you get to grips with properly understanding SEO.
Don't skip it, don't scan it.
Make yourself your favourite hot beverage of choice, settle down with a pen and paper and get ready for some knowledge bombs to be dropped…
In this ultimate guide I simplify SEO and break down implementing SEO into four easy to understand, actionable steps, so you can easily replicate my own SEO strategy on your site.
So, what exactly is SEO?
SEO stands for Search Engine Optimisation. The search engine (SE of SEO) in this case is the almighty Google. And optimisation (The O of SEO) means all of the strategies and hacks to get you on the front page of Google search results.
Google has one goal. To provide the best answers to people with questions. Google does this by connecting their searches to the highest quality piece of content available, and to do that, Google uses complex algorithms which have established rules and preferences.
If you follow these rules and meet Google's preferences, Google will reward you with a slot on their front page. A slot on Google's front page = lots and lots of free traffic! A slot on Google's front page for a valuable keyword is the holy grail!
So your mission is to optimise your site, so you can get lots of traffic to your site because at the end of the day, when you are trying to make money online…
Traffic is everything!
It's fairly simple…
The more traffic you have, the bigger an audience you have.
The larger your audience, the more money you can make
More traffic = more money = more scaling
You are probably aware that a lot of people (AKA traffic) use Google. Google is the largest driver of traffic for most websites and if you nail your SEO you can look forward to plenty of free traffic.
Organic traffic makes up 87% of my readers on TBB
The shot above shows that over a four month period, a shocking 87% of my one million unique visitors came to the site through Google – all thanks to the power of SEO.
Whilst social media can be a large driver of traffic, it only accounts for about 2% of my total visitors to The Broke Backpacker (even though I have over 200,000 social media followers).
There are some budding online entrepreneurs who swear that Facebook is the best way to drive traffic but this involves an up-front investment as you will need to design and pay for adverts… Unless you have a background in Facebook marketing, this is usually a waste of money as the learning curve is fairly steep and constructing good Facebook ads which bring in lots of traffic at a reasonable price is an art-form in itself.
And in contrast, where Facebook costs money – SEO can be free.
I'm a big fan of SEO. And, I fucking hate social media.
I don't believe in social media as a way to drive traffic, the game has changed and now that a pay to play model has been introduced by Facebook, it is becoming increasingly difficult to drive free traffic through social media.
Youtube and Pinterest can still be powerful traffic drivers but in my opinion, it's only a matter of time before they too start prioritising paying advertisers over us humble content creators.
Google isn't going anywhere and I believe that learning about and investing in SEO is one of the smartest decisions that any online entrepreneur can make.
Let's dive into the exciting world (no, really, this shit is awesome) of SEO!
Why SEO is awesome
Never before have business owners had access to customers at such a low cost.
The more you learn, the more you earn. You don't need to learn EVERYTHING but you do need to have a solid understanding of both on-site and off-site SEO (more on what those are in a moment).
The internet is the future, and by learning how to optimise your site, you will be giving yourself tools and knowledge that will give you a competitive edge.
I won't lie to you, it may be challenging to get your head around SEO at first but it'll be so worth it.
Consider the learning curve a high-quality investment, because once you properly 'get' how SEO works, a whole bunch of new doors will swing open to you and you'll start to come up with new and imaginative ways to drive traffic and make money out of your online ventures.
Best of all, learning about SEO is free. Improving your SEO can cost nothing – but you do have to be willing to invest a ton of time.
You don't need to spend money on a fancy course, you can start learning the basics right here, right now, and it won't cost you anything.
Learning about SEO is a free high-quality investment that will also translate into an immense amount of traffic to your project of choice.
So please, don't dread SEO. Be stoked that it's a thing.
It will help you take your business to the next level, and once you start to wrap your head around it, you'll probably find it fascinating and exciting.
If you still refuse to learn SEO …
It's time to get real. If you can't be bothered to learn about SEO, I can't help you.
We don't pamper at Ditch your Desk. We give you real, accurate information and show you the proven ways to unlock your potential and create a life of freedom. We deal with people who are 100% action driven because we at Ditch your Desk are 100% results driven.
And in all of our experiments, in everything that we have tried and done, SEO has been key.
If you want to play in the online game, you have to either learn SEO, figure out Youtube rankings or become a Facebook advertising God. You NEED a way to drive traffic. I firmly believe that SEO is the smarter choice out of these three options and I have no help or guidance to offer you on Facebook or Youtube. For me, it's SEO all the way…
How SEO transformed my website
Here's a true story – when I first started my travel blog, The Broke Backpacker, I knew nothing about SEO. I didn't even know what SEO stood for, and so I assumed SEO was not important.
Fast forward two years and I was getting smashed by my competition despite having one of the best engaged social media followings in my niche AND over two hundred and fifty posts of quality content.
Newer sites with significantly less content were bringing in more traffic than my site, which allowed them to make more money than me.
Sites with just ten posts were ranking in Google and bringing in a reliable passive income through affiliate marketing… I was jealous, I wanted that traffic, I wanted that success, I wanted a reliable passive income.
But, due to zero SEO on my site, I was nowhere to be found in the search results. I wasn't getting much traffic and I was making very little money.
The Broke Backpacker was not performing to even 10% of it's potential and I knew the reason why: I had hardly any traffic.
I made the decision to totally revamp all of my content. This was a huge game changer but not a decision I could make lightly – it was going to take months and cost thousands. But it needed to happen, and so…
I spent a month learning about the best SEO practices and then hired a team of kick ass VAs who I armed with Standard Operating Procedures (SOP – basically a set of instructions) to help me go through the website and re-write over three hundred pieces of content…
That is not a typo.
It took nearly six months but the end result is even better content that is properly optimised.
Did it make much difference?
See for yourself.
If you notice, a few months after I started taking SEO seriously I began experiencing a steady uptick in traffic. Week after week, I was hitting new all time highs on both traffic and income.
Invest time into SEO, and good things happen.
By following my four-step strategy below, I was able to improve my traffic by a staggering 400% from December 2017 to May 2018.
But it gets better…
More recently, I finished up another huge SEO and content push on The Broke Backpacker. We have been pumping out high quality content all year and focussing on cutting edge SEO techniques to continue to grow our traffic.
Has it been working? Hell yes.
The screenshot below shows our weekly traffic over the last six months. We are now hitting 100,000 users a week on The Broke Backpacker – that's a ton of traffic.
Let me break this down…
Over the last 12 months, we have gone from less than 40,000 users a month to 400,000 users a month – that's an increase of 1000%.
This type of increase in traffic is not exclusive to The Broke Backpacker. This is how the internet works. To make money, you need traffic, to get traffic you need to utilise SEO on your content.
Easy as that.
You can do the exact same with your site by following my simple blueprint for success. This is exactly what I did…
The Four Steps For Smashing SEO
With these four easy to understand steps, I was able to shoot my blog traffic through the roof.
This four-step process helps break down SEO so that you can properly understand what you need to do to get your content ranking…
Step 1: Kick Ass Keyword Research
Keyword research refers to finding the keywords you wish to target in your content.
Keyword research is one of the fundamental parts of SEO and if you screw this up it can be tough to get any meaningful traffic. Luckily, it's getting easier and easier to find kick ass keywords due to increasing search volume and an ever-evolving set of keyword research tools.
There are a TON of keyword research products available – some are free and others cost hundreds of dollars for a subscription.
Let's start at the beginning…
"I'm completely new to SEO"
If you are completely new to the SEO world and want to get a feel for keywords, I recommend starting with a free chrome extension – Keywords Everywhere.
Keywords Everywhere allows you to see search volume, plus the search volume of related keywords, whilst casually Googling.
It's super insightful and a great place to start tinkering and establishing patterns of what type of keywords have recurring volume.
If you use Keywords Everywhere alongside Moz's DA checker (which is helpful for gaining a snapshot of the ranking power of competitors) you can quickly figure out if a keyword is going to be worth trying to rank.
Keywords Everywhere is BASIC but it's still awesome and I keep it turned on at all times. I'll be publishing a 101 guide to Keywords Everywhere soon 🙂
Another powerful free tool is Google Keyword Planner.
Keyword Planner is a great way for newbies to sink their teeth into keyword research, but the data is pretty limited and it won't get you very far.
We currently don't have a guide on Ditch Your Desk, but Brain Dean from Backlinko put together a great piece on doing effective keyword research with Google Keyword Planner.
"I'm willing to invest in a decent keyword research tool"
There are a lot of different keyword research tools out there and over the last twelve months, I've experimented with Keyword Tool, Keysearch, Semrush, Ahrefs and Mangools.
These tools are all good at different things and in the travel blogging community, you will see a lot of people talking about Keysearch.
This is fantastic – because Keysearch if fairly basic. The more of my competitors are using Keysearch for their keyword research, the better.
But you guys ain't my competitors, you're DYD family, so I'm going to let you guys in on a secret and introduce you to my TWO favourite tools for keyword research.
KWFinder (by Mangools) is by far the best value keyword research tool out there and is very powerful when it comes to longtail keyword research.
KWFinder allows you to check KW volumes and difficulties, see related keywords and view keyword trends.
Best of all, if you buy KWFinder, you get three other quality tools thrown in.
Mangools make some great SEO tools and with packages starting from $30 a month, you get access to four great tools – KWFinder, SERPChecker, SERPWatcher and LinkMiner.
All of these tools are great and together they offer the perfect introduction for newbie bloggers to the awesome world of SEO. Out of the two, we mostly use KWFinder and SERPWatcher.
SERPWatcher is fucking awesome and is the best position tracking program I have found. Check out the video below for a quick introduction to SERPWatcher…
If you are a beginner, check out why we think Mangools is the best all-in-one SEO tool for you
"Just tell me what the best keyword research tool is already!"
OK, so I mentioned that I use two main tools for keyword research. The most powerful SEO tool out there, and my personal favourite is AHREFS.
The problem with AHREFS is that the AHREFS team KNOW they are the best in the business and the standard subscription will set you back a minimum of $99 a month.
That's a lot of dough.
But, you get what you pay for. AHREFS is simply the best keyword research tool in terms of index size, staying ahead of the curve and usability.
For my own keyword research and competitor analysis, I use AHREFS.
However, I have a large team – three full time editors and up to a dozen writers depending on projects – and I've built a system that means writers take full responsibility for keyword research on their projects.
We've trained up my whole team on how to do their research using Mangools KWFinder as AHREFS only allows one login per subscription and Mangools is more than adequate for KW research.
So why do I use AHREFS?
Instead of just seeing the data behind keywords, AHREFS allows you to see behind the scenes of your competitors… You can scrape data on which keywords your competitors are ranking for, which posts are their most valuable posts and where their traffic is coming from.
You can see their link index and, if you know how to dissect this information, you can also break down your competitors' link building strategies.
A lot of the time, it's easier to see what is already working for your competitors and then to simply do it better than them than it is to do keyword research yourself.
Now the above might sound like next level shit. It might be the case that you're not even thinking about what your competitors are up to but trust me… As you learn more about SEO, you are going to want to know how your competitors are ahead of you in the SERPS (search engine result pages) and what you can do to sprint past them into that coveted first place.
Keyword Research Conclusion
Keyword research is the foundation of content creation, and skimping on it will only result in failure. Take your hustle seriously and invest some time into understanding your audience and what they are searching for.
Remember, for every article you publish, you will want to find a primary keyword and a whole bunch of secondary keywords. We cover this in-depth in the Mangools Keyword Research Guide (coming soon!)
Step 2: Writing for Google (On-site SEO)
On-site SEO refers to laying out your content, and site-map, in a way that Google favours, thus increasing your chances of ranking in the SERPS…
Writing for SEO has evolved dramatically over the years.
Back in the day, you could write 500-word blog posts, stuff in your keywords as many times as possible and build a bunch of links with exact keyword anchor text.
If you do that today, Google will blow you out of the water.
Google's Hummingbird (2013) and Panda (2011) updates changed the way content is ranked, and have ensured that legitimate sources of high-quality content are rewarded with high rankings.
Google's bots and algorithms have become increasingly intelligent in their ability to filter spam, and reward valuable content with higher positions in the SERPS.
Google values content based on a variety of different things, but most importantly you should make sure that your content…
These algorithms and updates are Google's way of organising and arranging what was once a lawless web.
On page SEO is about communication and order, ensuring that people searching for information get the highest quality information on the web, laid out in a logical and easy to read format.
Yoast
First thing's first – you absolutely, 100%, MUST install the SEO by Yoast plugin. This WordPress plugin (which is free) is universally acknowledged as a must have and for good reason…
Yoast will give you insights into your on-page SEO. It's very thorough and easy to use. If you use Yoast in unison with my on page SEO checklist below, you'll be just fine.
The Exact On-Page SEO Checklist my Team Uses
So to play in this game, you have to produce content that is laid out in ways which Google favours. Over the past few months, I've put together a detailed SEO training guide for my writing team over at The Broke Backpacker.
Here are some of the key points…
In general, the longer the article the better – 2,000 minimum word minimum. 4,000 plus is gold. We often aim for 10,000 plus.
0.2 – 0.5% keyword density.
Keywords in the H2 and H3 subheadings (at least once per article, more is better).
Keywords in the post title, URL, very first paragraph (as early as possible) and meta description.
Primary keyword in ALL photo alt tags and image attribute field. Keywords in photo captions.
Readability! Short paragraphs = good. Long paragraphs = bad.
Internal links to and from other relevant posts on your site.
Photos help Google rank your content, be sure to put the keyword in alt tags, image attribute fields.
External links to high domain authority sites that are NOT chasing the same keyword as you – The SEO by Yoast Box will highlight it if you do make this error.
List posts – easy to write, popular with google browsing audiences.
For some more of my top tips for on-page SEO, check out this graphic which I spent far too fucking long making…
I didn't want to dive in TOO deep with on-site SEO today as I'm sure a lot of you guys are relatively new to the concept, the above steps are a good blueprint for your initial steps into on-page SEO.
I'll be covering the more complex topic of on-site SEO (how to lay out your sitemap) in another blog post.
Step 3: Building Backlinks
A crucial part of any SEO plan is building backlinks to your content. Backlinks act as a vote of confidence resulting in improved prioritisation of your content by Google in the SERPS.
What are backlinks?
Quite simply a backlink is when one website links to another website.
Remember earlier in this article in the keyword section when I linked out to Brian Dean's Google Keyword Planner article?
That's a backlink! I backlinked to Backlinko.com.
I did this for two reasons.
It's necessary for great on-page SEO (external links to authority sources)
Backlinko is a phenomenal resource that you should check out.
And this is how the basics of backlinking work. Brian Dean wrote a high-quality piece of content. I want to share that content with you. I do so via a backlink.
So why does this matter?
How backlinks work
Google ranks pages based on two main factors.
The quality of the content and how good a job that content does at answering the search query (on-page SEO)
How many links are pointing towards your site (off-site SEO)
You can write the greatest 20,000 word guide ever known to man. It could be tricked out with everything and SEO'd to perfection.
But without backlinks… your content may never make it onto the front page.
This is because of the weight Google puts on backlinks.
Think of backlinks like votes. Let's say we have two websites.
We have website A that has 1,000 backlinks (1,000 votes).
And we have website B that has 10 backlinks (10 votes).
Which website do you think is going to have more credibility?
Let's get more specific. Let's take a look at my travel blog, The Broke Backpacker.
This is via Mangools.
Notice in the top left-hand corner is the total number of backlinks The Broke Backpacker has.
Over 15,000!
15k+ backlinks is a healthy amount of votes and these links have contributed to an enormous amount of my success with The Broke Backpacker.
Backlinks are Google's system of reliability. The more backlinks a website gets, the more trustworthy Google will find that website, the more likely that website is to rank in Google's search results. At Ditch Your Desk, we call this The Circle of Links.
It's a beautiful cycle. And as you become an authority on a topic, a lot of backlinks will naturally take care of themselves. Look at this.
Circled is the amount of backlinks that NomadicMatt has.
37,000 backlinks is a shit-ton of links.
When you get quality content onto the front page, you will start to organically build backlinks. NomadicMatt has established himself as an authority, and websites naturally want to link out to authority websites.
I know this because as my authority grows, I'm seeing more and more people linking to The Broke Backpacker naturally. Whilst I still actively build links for my other online ventures, I now let The Broke Backpacker links build organically – the site is massive and receives plenty of organic links from sources quoting us.
So this is cool because as your authority grows, your backlinks become evergreen. Links will start to accumulate and grow naturally because peers will want to share your content with their audience providing that you continue to put out high-quality content that answers questions, solves problems and provides value.
But not all backlinks are created equal…
So if backlinks are a voting system, you'd think that every vote would have the same value, correct?
Wrong. The backlink voting system is not evenly valued – it's weighted and heavily weighted.
Websites are ranked based on a number of factors – the main three factors that impact a website's value in Google's eyes are age, the number of referring domains (how many other websites are linking to you) and the number of backlinks pointing to the website.
There are many different ranking systems out there which take into account these factors and give websites a score. The most popular ranking system right now is Domain Authority, invented by Moz. Find out more about domain authority in my post: Does DA even matter?
Do yourself a favour and download MozBar. It's a free extension from Moz which will show you the DA of whichever site you are on when you're browsing the internet.
Every website has a Domain Authority, which is measured on a scale of 1-100. The higher the number -> the higher the authority -> the more likely that website is to rank in the SERPS.
This is a screenshot from The Broke Backpacker. Notice the number at the top circled in red. That's the free MozBar extension.
DA 43
That means that at the time of this screenshot, The Broke Backpackers' Domain Authority was 43.
Domain Authority is based on a scale of 1-100.
0-19 DA – New site.
20-29 DA – Site gaining traction, probably at least a year old.
30 – 39 DA – Becoming an authority in respective niche.
40 – 49 DA – An authority site.
50 – 59 DA – Upper-tier authority site
60+ DA – Google loves you (congrats, you're probably rich)
So, when getting backlinks, Google places much more emphasis on links from high authority sites.
On the left is Business Insider which has an absolutely insane DA 0f 93, and on the right is a random WordPress blog with a dismal DA of 1.
At this point, it should be pretty obvious. A backlink from a site with a DA 93 is significantly more valuable than a backlink from a site with a DA of 1.
Again, this goes back to Google wanting to prioritise high authority content.
Think of high quality backlinks as a vote of confidence from a mutual friend.
Let's say you're trying to convince Google to rank your page for a competitive keyword…
Google – "I don't know you dude, why would I put you on the front page?"
You, trembling – "Come on man, I did everything you wanted! I SEO'ed the whole page, it's perfect! I even compressed all of my images, it took forever!"
Google, sternly – "Yea, but I don't even kno-"
Google cut off by Business Insider
Business Insider – "Hey Google, whats up!"
Google surprised – "Oh Business Insider, my amigo! How are you buddy?!"
Business Insider – "I'm great man. How are you"
Google – "I'm great, just trying to talk to this guy whom I've NEVER MET."
Business Insider – "This guy?"
Business insider points to you, Google nods.
Google – "Yea, him"
Business Insider turns to you and winks "Don't worry Google, I know this guy, he's cool"
Google pointing at you "This guy? You know this guy?"
Business Insider turns to Google – "Yea, he's cool."
Google ponders for a moment – "OK! Let's grab beers!"
Think of Google as somebody with serious trust issues who is totally willing to give you a shot if their friends back you up. Ya feel?
That's why backlinks are so important.
The more authoritative the link, the greater the link juice (and yes, link juice is the official term). The more link juice you have, the higher Google will rank your site.
The Broke Backpacker has been featured in The BBC, Business Insider, Forbes Magazine, The Daily Mail and dozens of other publications and this has made a massive difference to the site's metrics, authority, and rank-ability.
As I continue to rack up powerful backlinks to my well optimised content, Google prioritises my content in search results. Link building is an art form and there's a huge amount to cover, we're just going to scrape the surface today…
How to Get Backlinks
This is one of the biggest challenges for new bloggers. You need backlinks, but no one even knows you exist.
Unfortunately, unless you are going down the travel blogger route you are pretty unlikely to be able to land a backlink from the likes of Business Insider or other websites with great metrics.
Do not despair though, I've written a whole post about the best ways to build backlinks right now.
Something you need to understand is that there are many approaches to link building…
Want to take your business to the next level?
Ditch Your Desk subscribers get access to my best content. Period.
Black hat vs White hat vs Grey hat
"White hat" – Anything that is white hat SEO means you are playing 100% by the rules of Google.
"Grey hat" – Grey hat is a middle zone. Doing grey hat might be frowned upon by Google, and you still stand to get penalized, but the chances of getting caught are lower.
"Black hat" – Anything that is black hat SEO is explicitly stated as a no-go with Google, and if you are caught doing black hat SEO your site is likely to be penalised. Black hat techniques used to be all the rage but it's getting tougher to game Google and many SEOs are increasingly moving to grey and white hat strategies.
Black and grey hat tactics can be very effective when it comes to building links (off-page-SEO). Google is working on ways to eradicate these tactics, but as of right now you have some options…
1. Guest Posts ("White hat" link building)
A crucial first-step for many entrepreneurs wanting to build some links and get the word out about their content. I have probably done over two hundred guest posts to build links and awareness of The Broke Backpacker. The travel blogging world is a relatively friendly place and there are quite a few Facebook groups where you can arrange guest posts with other bloggers.
Even better though; send a personal email to a blogger with a high DA who you think might be interested in your content. This is very much a numbers game and there are various ways you can automate a lot of this.
While guest posts are great, but they can be VERY time-consuming. I no longer take part in guest posts unless I am going to build a really sensationally powerful link to my site.
Although the link juice is pretty much guaranteed you rarely see any traffic through the guest post. That's not a problem, it's just important to manage your expectations.
I have recently been working on a system to automate guest posting which I'll be blogging about later in the year…
2. Link Swaps ("Black hat" link building)
Once you start guest posting, you'll hopefully make some allies in your niche and chances are that some of your new found amigos will be keen to build links of their own.
You will, of course, need to have a domain authority of at least twenty, (use the Moz bar), before anybody takes you seriously and is interested in building links from your site.
Link swaps are 100% against the rules. But there are many ways around this. Avoid direct link swaps and try to arrange three-way-swaps where possible – this drastically reduces the chance of Google catching on and penalising your site for breaking the rules.
3. Buying Links (Black hat)
If you want to see quick results, one of the more popular options is to buy links from a reputed source. Note that you get what you pay for and spammy links are worse than no links at all. It's pretty tough to find high quality links for sale at a reasonable price.
I spent $5000 over the last few months, testing out different link buying services. I was unable to find anything that offered the same kind of results as my guest posting hustle.
4. Build a PBN (Black hat)
If you're serious about getting to the front page of Google quickly, a viable move is to build your own PBN (private blog network). Building a PBN requires some financial investment but it's possible to do it cheaply if you do most of the work yourself – this involves finding expired domains, web design, content creation and, of course, building links to your PBN sites as well!
Building a PBN is far and away the most effective way to have full control over your link juice but if you get it wrong, Google can discover your entire PBN and take it out in one coordinated ban-hammer attack. I have built my own PBNs in the past but I've moved away from this now as I've had greater success with guest posting and creating quality content that people naturally want to link to.
My take on linkbuilding
I really recommend reading my more detailed post here on how to build links.
The first thing I want to say is – diversification is key.
Make friends with people in your niche, arrange for some tactical three way link swaps.
Work on an outreach system for guest posts and churn, churn, churn those bad boys out.
Work on your pitching… Become a pitching ninja and convert more and more link building prospects into tasty link juice.
I pitch and get pitched, a LOT. I'll be covering what makes a great guest post pitch soon so stay tuned for that.
If you are keen to smash out a dozen affiliate sites and you don't care if you lose a couple to Google snipers along the way, Black Hat link building will offer the fastest, and riskiest, results.
There is something to be said for starting with black hat, to get a site ranking fast, and then over time replacing those black hat links with white hat link juice…
So far, we have learned what SEO is and why it's important. We have learnt the difference between on-site SEO and off-site SEO.
We've learnt about our audience and how important it is to enter the mind of the Googler.
We've learnt about different keyword research tools and touched on how to do effective keyword research.
We've covered how to build links.
In short, we've covered a fuck ton and you're a trooper! Give yourself a self five!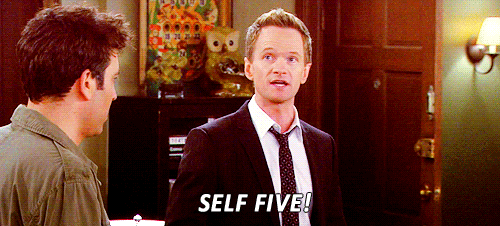 So, what is the next step on your SEO journey?
Step 4: Hustle, Grow, Repeat
Getting your website onto the front page of Google is no mean feat but rest assured; it is possible. However, you can't just give it your all for one page and be like 'Awesome, I'm done!
The people who are successful with their online ventures are the ones who put the time and effort into implementing proper SEO strategies over their entire site.
You have to understand that SEO is constantly evolving. This is Google's game to call, and anytime they make an update to their algorithms, you have to be ready to adapt.
Remember; it's impossible to fully outsource SEO… You are, after all, probably going to produce some or most of the content for your website so if you don't know how to write good SEO-worthy content, you are constantly going to be playing catch-up.
Anybody who is really good at SEO won't be available at affordable freelancer rates anyway. Lots of people call themselves SEOs and haven't got a clue what they are doing.
You can learn how to find quality keywords on Mangools with just a couple of hours playing around if you follow our keyword research guide. Proper keyword research is the foundation for any SEO strategy.
SEO really is a crucial part of the game and to ignore it completely is akin to shooting yourself in the foot.
It doesn't matter how great your content is, how awesome your website looks or how enticing your product may be; if you haven't got traffic, you haven't got anything.
Everybody starts somewhere and, if you follow the steps above, you can build up your traffic month after month… It's a marathon, not a sprint.
This site is packed with resources expanding on each of the three main parts of the site, and we have plenty of really in-depth guides and videos planned, so now that you're finished with this post and understand what SEO is… do yourself a favour, scan the site and learn as much as you can about how to implement advanced SEO techniques on your site and explode your traffic and income.
Be one with the hustle…
Founder of Ditch Your Desk, Will has been on the road for more than 10 years. A fitness fanatic, crypto enthusiast, marijuana connoisseur, and proverbial master of the handstand pushup, Will is currently based in Bali.